BOE Jingxin Technology's official WeChat account yesterday (27) reported that the first key project of the COG P0.9 glass base of the MLED business has been delivered and the project has been implemented.
According to data, BOE Jingxin Technology was established on November 4, 2020. It is a wholly-owned subsidiary of BOE with a registered capital of 950 million yuan. It specializes in the design, production and provision of Mini/Micro LED displays and solutions.
According to reports, the P0.9 COG AM MiniLED independently developed by BOE Jingxin Technology will directly bond a customized chip on a glass substrate. Compared with traditional PCB substrates in the LED industry, glass substrates have higher process accuracy, better blackening effect and ultra-high contrast, and have superior flatness and heat dissipation performance.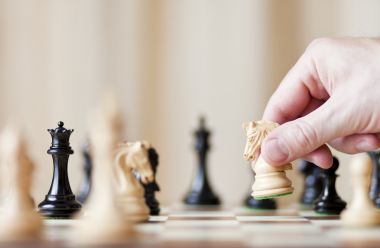 Image source: Photo Gallery
The glass base adopts the mass-produced AM active drive technology to display the picture by point-to-point direct drive. When 1000nits brightness is to be displayed, the instantaneous brightness of the LED is still 1000nits, which truly realizes the static image without flickering, and avoids the transient caused by passive driving. Headache, dizziness, visual fatigue, etc. caused by excessive brightness and water ripples.
In addition, the advantage of the glass base is that the AM active drive can achieve the perfect fit of the full grayscale Gamma curve, which is manifested in the uniform transition of the product display screen, which is especially obvious in low grayscale, and can still be noticed by the naked eye under extremely dark screens. Subtle brightness changes and no flicker. The PM drive is limited by the drive mode, and there will be obvious transitions in the low grayscale state, and the picture is more abrupt.
In terms of image quality, the glass-based product has a contrast ratio of one million to one, a 115% NTSC ultra-high color gamut, and high-quality HDR performance, making the product present a clear image quality and high saturation effect. In terms of power consumption, compared with COB products, the glass substrate can be reduced by 20% overall under the premise of the same brightness and transmittance. (Source: BOE Jingxin Technology)
For more LED related information, please click on the LED website or follow the WeChat public account ( cnledw2013) .