In the first half of the year, Fortune turned losses into profits and paid a profit report. Although the demand for TV backlights in the third quarter has slowed, the legal person estimates that Fortune in the third quarter is expected to earn 1 yuan in the third quarter (NTD, the same below) Prosperity, the estimated annual EPS is 2.62 yuan.
In 2022, US major customers will see 15 million MiniLED-related devices. Fucai will be the main supplier of MiniLED. It is expected that the gross profit rate will continue to increase, and EPS is expected to reach 4.21 yuan, making profits for the second year in a row.
Fortune has benefited from the heavy shipments of MiniLED from US customers, which pushed up the profit in the second quarter to 1.03 yuan. The third quarter is the traditional peak season. In addition to the slowdown in the kinetic energy of TV backlights, automotive sensing, plant lighting, and infrared biology Demand for sensing and other products continues to be strong. In terms of revenue in the first two months of the third quarter, revenue is better than market expectations.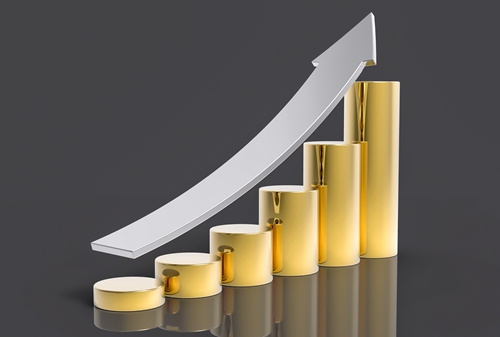 Image source: Photo Gallery
Therefore, the legal person estimates that Fucai's third quarter profit is expected to continue the first quarter to earn 1 yuan prosperous. Although the fourth quarter is the traditional off-season, because Jingdian and Longda both plan to open new production capacity in the fourth quarter, they will To offset the traditional off-season effect, the legal person estimates that the single-quarter revenue decline will be only a single digit, and the full-quarter revenue can still stand at more than 9 billion yuan.
Looking forward to 2022, the legal person is optimistic about the prosperity of MiniLED backlight applications, and Guangmei consumer brands introduce MiniLED devices to 15 million units (including tablets, laptops, and wearable devices), which is a substantial increase from the millions of units this year. The remaining NB Brands and TV models also have a lot of MiniLED designs. We are optimistic that Fucai is still the largest MiniLED supply chain for American brands.
Fucai currently has a monthly production capacity of about 1 million MiniLED chips (calculated based on 4-inch wafers). The company plans to increase its chip production capacity by 20% in the fourth quarter by improving production efficiency and breaking through bottlenecks. The final expansion target next year is Look at 50%.
Fucai announced recently that Jingdian has obtained Lunda's pre-process equipment, and through the deployment of production capacity in mainland China, as the keynote for next year's capacity expansion, Fucai has a high probability of not having to purchase new MOCVD equipment, depreciation and amortization The pressure is greatly reduced. (Source: Business Times)
For more LED related information, please click on the LED website or follow the WeChat public account ( cnledw2013) .